👋🏼
I'm
a
product designer, researcher
&
strategist
prototyping
participatory
futures
.
︎
︎
︎
︎
Current Projects
👩🏻‍💻Designing a chatbot community experience and implementing
Acumen Academy's platform rebrand.
👩🏻‍💻Producing stories & new prototypes around Sidewalk Labs'
Collab
2.0.
👩🏻‍💻Participating as an
IDEO CoLab Fellow
in a Quantum Futures + Climate Change design sprint.
👩🏻‍🎨Co-running a workshop called
Blips of the Pluriverse — Prototyping Critical Narratives in Augmented Reality
for
CultureHub ReFest 2020
at The Vortex.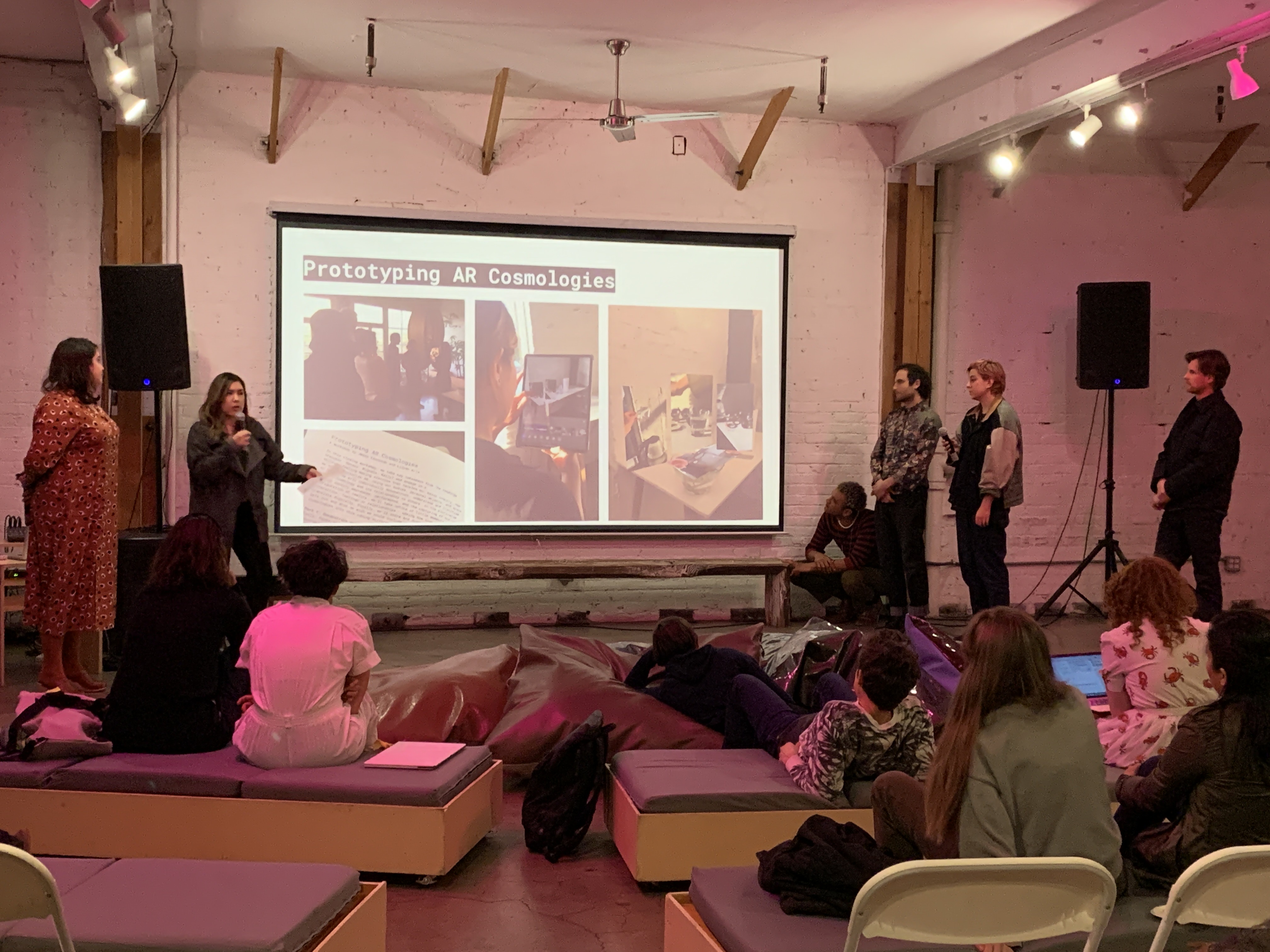 Presenting with my Decolonizing AR working group at NAVEL in February 2020.
Past Projects
Below are selected projects from a
Designmatters fellowship
at Mayor Eric Garcetti's Office of Budget & Innovation and a Strategic Foresight internship at Autodesk's Office of the CTO, Corporate Strategy team. Before attending grad school, I was a
lead UI/UX designer
at Akido Labs and I've included a case study from my favorite project.
---